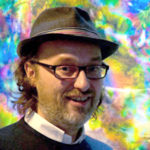 Luca Magnoni
Chairman of the Board
Luca Magnoni is CEO of Tootoom, Founder & Creative director of Hydrogen, Founder & Strategy Director of Quidow and Brand Strategy lecturer at Accademia di Comunicazione of Milan.
As designer, musician, journalist and digital artist, he has contributed since the beginning to the avant-garde artistic trends affirming the power of digital development as a means of expression and communication. After gaining significant experience in Milanese agencies, in 2004 he takes on the management of the national magazines, Computer Arts and Computer Arts Special, leading them to become the focal point for Italian creativity.
In 2006 he becomes Executive Member of IADAS of New York (International Academy of Digital Arts and Sciences), the prestigious organization gathering the brightest creative minds of the world and which constitutes the international jury of the Webby Awards, the Web Oscar.
In 2008 he founds Hydrogen, Branding and Communication Agency, and becomes Creative & Design Director of the Ninja group, the first non-conventional italian Agency. In 2014 Luca Magnoni founds Tootoom in order to crown his dream of a communication Universal and with no frontiers. The project, result of several years of research and development, will be soon available. In 2018 he founds Quidow, the first Enterprise working on Sensodata® and able to return qualitative research for Companies and Corporations that really want to understand what their audience wants and what their public really care about.
At the same time he deals with the strategy and the development of integrated plans for the most significant international Brands, and he manages strategic and creative direction of prestigious companies such as Hugo Pratt and Corto Maltese Foundation and Plain Ink Onlus.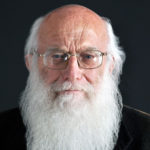 Michelangelo Tagliaferri
Advisory Board / Chief of Research Department and Sensodata® Analysis
Founder and Scientific Director of Accademia di Comunicazione – Foundation in Milan, Michelangelo Tagliaferri graduated in jurisprudence and sociology. He is a territorial participatory planning expert and he used to lecture in sociology at Università di Bologna and Università Cattolica di Milano. He has been a communications consultant for important advertising agencies and companies since 1972, and is involved in communication research and training for business and public authorities.
He is responsible for Communications for the Equal Project (Agenzia di Cittadinanza); Communication Activities Consultant for the Dipartimento Tossicodipendenze of Comune di Milano; Communication Strategy Consultant for Ministero della Salute; Member of the Scientific Committee for the cultural of Ospedale Maggiore Policlinico of Milan, Istituto Nazionale per la cura dei Tumori and Istituto Neurologico Carlo Besta; Communications and Communication Projects Consultant for Istituto Superiore di Sanità; Communication Strategy Consultant for Aifa (Agenzia del Farmaco); Communication Strategy Consultant for MIUR; Consulent for Expo Saragozza 2008 and Shangai 2010 exhibitions and for Milan's candidacy; Communications Consultant for Farnesina D.G. 3 for the internationalization and promotion of Italian enterprises abroad; Responsible for the Communications for One Dream One City Project – supported by Comune di Milano Expo; Training Manager of Distretto della Comunicazione of Regione Puglia; Member of the Communication Committee for the revival of Sassi di Matera; Communications Consultant for the European initiative "La Notte dei Ricercatori", organised in collaboration with Università di Ferrara and Consorzio aster of Regione Emilia Romagna; Responsible for Communications of Rosa Bianca party for On. Savino Pezzotta campaign; Responsible for innovation processes of Datamonitor – Rome; Advice on Communication and Communication Research for Comune di Roma and mayor Alemanno; Communication Activities Consultant for Regione Campania President; Communication Activities Consultant for the company Spin Web, regarding the application of digital technology to political communication.
He was called by Cardinal Ravasi to join the Pontifical Council for Culture. He is a member of ASviS, the Italian Agency for Sustainable Development.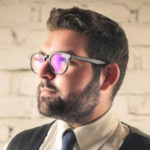 Valentino Magliaro
Advisory Board
CEO and Founder of Humans to Humans, a firm that is redesigning how to a Corporate CSR program must be communicated to youth, pursuing 3 keys to work: Purpose, People and Planet. He works for companies and organizations that have a positive message to spread by the people, to influence positive behaviors to make an impact on the Planet.
In the social sphere he is among the members of the Environment and Innovation Committee for the Italian Human Rights Federation, he coordinates the Talent Board of the HExMa Foundation and was selected among the Civic Leaders in the World by the 44th US President, Barack Obama, for the Obama Foundation.
Since 2014 City Councilor of the City of Vanzaghello with delegations to Education and Youth Policies.