Disabilities Monitoring Center
Creation and promotion of the
FIRST INTERNATIONAL MONITORING CENTRE FOR HUMAN PERMANENT DISABILITIES
The task of the monitoring center is to worldwide analyze the disabilities issue and collect people's sentiment.
The target is to comprehend the actual needs, concerns and wishes of the people, monitoring them over time, giving back concrete Data to Institutions, Organizations and Companies that will elaborate strategies and support programs for the individuals with disabilities, their family, and the community.
The Quidow platform, the only agency in the world that works on Sensodata®, which will be used to collect and analyse the Observatory Data with an algorithm based method, able to accurately detect people's true Sentiment.
The results, obtained through Sensodata® Analysis, will be shared in two ways: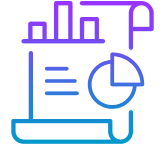 REPORT
Directed to Companies. Represents an unique marketing analysis Tool, essential to optimize and valorise the economic-productive aspects, and activate customized productions to meet the specific needs of any pathology.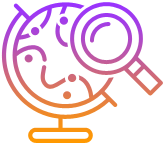 WHITE PAPER
Directed to Associations, Organizations and Institutions. Represents the Sociological-Anthropological analysis of the people, related to the topics. Explorable at Macro level (Worldwide) and Micro level (States, gender, age, generation…), allows you to define precise action plans through strategies and communication.

Chairman of the Board
Founder & CEO Quidow

Advisory Board
President Everyone Group

Advisory Board
President ANGLAT Milano